Bridging Talent and Organization
to work out challenge and needs.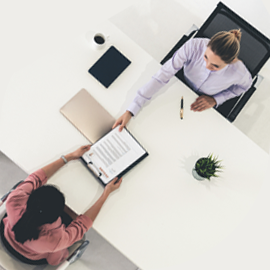 J-JOB
Recruitment
Network
We believe that human resource is the biggest asset of the company.
Founded in 2012, J-Job is one of the most reputable agencies in Vietnam specializing in Executive Search and Selection.
We have J-Job's offices in Hanoi, Ho Chi Minh City and Tokyo (Japan), we have been supporting the recruitment process for more than 300 enterprises from Vietnam, Japan, Europe, Australia and America. J-Job's possesses some strong recruitment areas such as IT & Telecom, Manufacturing & Industrial, Logicstics, Hosipiliies, Finance, Trading & Services, Construction & Real Estate, etc. We also support to recruit employees who are Japanese, English, Korean, Chinese, etc.
We strive to be a leading enterprise in HR& Tech, applying technology in seeking and managing candidates based on candidate database and network of more than 500.000 candidates.
Vietnam has been strongly developing in some recent years, we are pleased and proud to contribute to our clients' success by hand in hand sovling the HR related issues.
We would like to send our sincere thanks to all enterprises for trusting J-Job and giving us the opportunity to live our mission; the mission of being a partner and contributing to your enterprise's new developing stage and to the world's prosperity.
Established
Since 2012
Offices
Hanoi,Ho Chi Minh City and Tokyo City (Japan)
Data source
More than 200,000 candidates
Customers
More than 300
Including main customers from Japanese,
Europe and USA Enterprises etc.

Selection of Mid to Senior level talents (manager to general managing professionals and special Professionals)
Precise talent mapping and matching
Talent delivering across different industries and functions
Talent market information report
OUR PROFESSION IS YOUR ADVANTAGES
The Executive Search and Selection team with more than 10 years' experiences in recruitment and deep industry knowledge always can easily seize, understand the clients' need to deliver the best consultancy.
Concurrently, we strive to be a leading Agency in HR & Tech. By applying technology in managing candidates' databases in order to support Talent sourcing, we are able to provide the best human to our clients.
We are specialists in the following fields:
Japanese Speaking Jobs
Information Technology & Telecommunications
Manufacturing & Industrial
Supply Chain
Construction
Real Estate
Hosipility
Banking & Financial Services
HR & GA
Executive Level
Recruiting candidates working abroad such as in Japan, America, Singapore.